About Us
A Perfect Bloom Memphis
7926 Players Forest Drive
Memphis, TN 38119
901-800-4680
https://aperfectbloommemphis.com
Who We Are
Welcome to A Perfect Bloom, the shop that specializes in handcrafting the perfect blooms for the perfect occasion. A Perfect Bloom Memphis is a full service florist, specializing in unique floral designs for funeral service flowers, weddings, parties, corporate events and everyday occasions.

Our designers have the ability to create art, beauty, love and happiness in your life. I hope you enjoy seeing what our incredible floral artists are creating for our clients.
Our theory is simple: use absolutely the best products available from around the world to create arrangements that celebrate the art of floral design.

The company began in 2017 in Memphis, TN. as an online business for now, and now a full service walk in shop, and we can deliver anywhere in the city of Memphis, Germantown, Collierville, North Mississippi, and nationwide. We also have a holiday pop up shop every Valentines Day, Mothers Day, and Christmas at 7927 Players Forest Drive Memphis, TN 38119.

A Perfect Bloom evolved out of love and obsession for stunning flowers, whimsical details, and a desire to create memorable experiences.
Inspired by sophisticated color combinations, organic beauty found in nature, A Perfect Bloom is a full-service floral company that specializes in delivery luxurious bouquets, flower arrangements and gifts. We believe we owe it to ourselves and to our clients to be inspiring, be innovative and not settle for what everyone does.
Our main mission is to deliver the highest quality of flowers and Perfect Blooms.
A Perfect Bloom is considered the floral provider of choice in the Local Memphis and Greater Memphis. Our service is unsurpassed, our commitment unparalleled and our high-end floral designs are a testament to this. As the leading florist, we strive to exceed each and every customer's expectation. Our promise to our customers means quality, care and patience with every flower order and delivery. We guarantee your 100% satisfaction with our bouquets, add-ons and services as we turn your appreciation, sympathy, love and remembrance into something tangible, expressive and real. Our bouquets are designed to your exacting needs and we take care to deliver on your expectation. Here's why we're the leading florist of choice:
A Perfect Bloom Memphis Florist guarantees your 100% satisfaction
Easy online orders or call 901-800-4680 to speak with us.
Same day flower delivery to all local orders placed before noon, ET.
We deliver flowers daily throughout Memphis and Greater Memphis and never miss an order.
We import the most sought-after flowers and buy specialty products locally
We offer a wide range of roses, plants, dish gardens, gourmet/fruit gift baskets and exotic flowers
We import flowers from around the world and buy specialty products from local growers.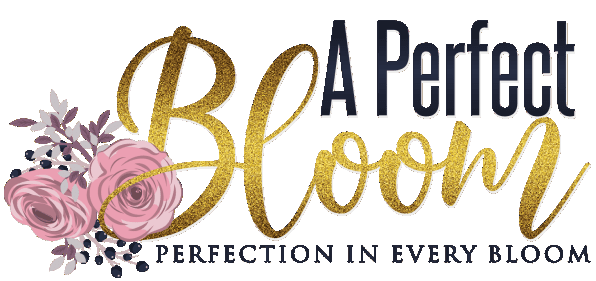 Hours of Operation
Tues - Friday 9a - 3p
Holiday Hours
We are open on Mother's Day (always a Sunday) and maintain extended hours during Valentine's Day Week, and Mother's Day Week. We are closed during the following six national holidays: New Year's Day, Memorial Day, Independence Day (July 4), Labor Day, Thanksgiving Day, and Christmas and Valentine's Day periods.
During the busy floral weeks of Christmas and Valentine's Day we advise customers to place orders early to receive the best possible selection and service. We do our best to accommodate same day delivery requests during these busy times, however, we cannot guarantee every last minute order due to sheer volumes. We strongly recommend that customers place orders two days prior to each major holiday.
Contact Information
Contact Information We accept orders 24/7. You can place your order through our website www.aperfectbloommemphis.com or call us at 901-800-4680 or email us at aperfectbloommemphis@gmail.com
Our store location is:

141 US Hwy 72 East
Collierville, TN 38017
Delivery Policy
Our standard delivery fee is always free and additional charges apply to certain areas. Please note that there may be additional charges for special time requests or rush deliveries. Also, for specific time requests, we will do our best to accommodate, but cannot guarantee exact times. Orders for delivery anywhere in the U.S. or Canada must be received before 1:00 pm (CST) in the recipient's time zone to ensure same day deliveries.
Orders received after 1:00 pm (CST) will be delivered the following day. International orders (except to Canada) must be placed telephonically and generally require 48 hours for delivery. Please note that we cannot accept international orders online (except to Canada). Refund/Cancellation Policy To provide you with the best possible service, you can cancel your order at any time prior to delivery. However, if your order is out for delivery, we will be unable to cancel the order. You can call us at 901-800-4680 anytime to cancel an order. We will try our best to accommodate your request as long as your request meets our cancellation policy.
Refund / Cancellation Policy
To provide you with the best possible service, you can cancel your order at anytime prior to delivery. However, if your order is out for delivery or delivered, we will be unable to cancel the order.
You can call us at (901) 800-4680 anytime to cancel an order. We will try our best to accommodate your request as long as your request meets our cancellation policy.
Returns
To provide you with the best possible service, you can return your order for replacement or refund. Flowers & Perishable Products
Flowers & Perishable Products
If you are not fully satisfied with your gift, we will replace that product to your satisfaction. To receive the replacement product, please call us at 901-800-4680.
Specialty Gifts
Specialty gift items that are non-perishable may be returned for any reason, for a full refund (within 7 days of receipt of the item) provided the items are returned unopened with the original packing materials and documentation.
Please note that we can refund shipping fees only if the return is a result of our error. Otherwise, you will receive a full refund for the cost of the specialty gift item, but the original and return shipping fee will not be refunded. To return an item, please call us at (901) 800-4680.
We'll notify you via e-mail of your refund once we have received and processed the returned gift item. You can expect a refund, in the same form of payment originally used for the purchase, within seven to fourteen days of our receiving your return.
Local Delivery Areas
Our Cities
Memphis, Downtown Memphis, Bartlett, Cordova, Collierville, Germantown, Eads, Arlington, Millington, Piperton, Rossville, Byhalia, Olive Branch, and Northern Mississippi
Substitution Policy
Occasionally, substitutions may be necessary to create your bouquet due to the availability of certain flowers in various parts of the country. Care is taken to maintain the style, theme and color scheme of the arrangement, using flowers of equal value. Additionally, the substitution of certain keepsake items may be necessary due to increased demand, especially during major holidays. In single-flower arrangements, such as an all rose bouquet, or orchids, we will make every attempt to match the flower type but may substitute with another color.
Privacy Policy
This privacy statement has been created in order to demonstrate our firm commitment to protecting customer privacy.
Information We Collect
If you open an account on our site or make a purchase, we need your contact information including your name, e-mail address and mailing address to complete your transaction.
When you visit our website, we also collect some basic information that does not identify individual users. We use this information to determine our user's demographics and interests so that we can better understand and serve our users.
"Cookies"
Cookies are small files which store certain information about your activity on the website and are stored on your computers hard drive. Our cookies do not contain any personally identifying information. We use cookies to let us know that you are a prior customer so that you don't have to reenter the information you gave us on your prior visits. Most web browsers automatically accept cookies, but most allow you to instruct your browser to prevent the use of cookies. However, if you disable cookies, you will not be able to use certain features of this website.
Our Use and Disclosure of Your Information
When opening an account or making a purchase, you have an opportunity to opt-in or opt-out from receiving emails from us. If you opt-in to receive information from us, we may use your purchase history, contact information and other registration information to provide you with more relevant information and email content. We may send emails to our users regarding changes in our services or other information we believe will be of interest to our users. If you prefer not to receive these emails, you can send us an email with the subject line no emails or reply to our email with the subject line no emails.
If you send us personal correspondence, such as emails or letters, or if other users or third parties send us correspondence about your activities on our site, we may collect such information. We may use that information and other information that we obtain from your use of our site to resolve disputes, troubleshoot problems and enforce our agreement for Terms of Use.
We may share aggregate statistics about our sales, traffic patterns and related site information with other businesses, but these statistics will include no personally identifying information.
We cannot ensure that all of your private communications and other personally identifiable information will never be disclosed in ways not otherwise described in this Privacy Statement. For example, we may be required to disclose information to the government or third parties under certain circumstances, or third parties may unlawfully intercept or access transmissions or private communications.

We can (and you authorize us to) disclose any information about you to law enforcement or other government officials as we, in our sole discretion, believe necessary or appropriate in connection with an investigation of fraud, intellectual property infringements, or other activity that may be illegal or may expose us to legal liability.
Security
This site has security measures in place to protect the loss, misuse and alteration of the information under our control..
All user credit card information is securely communicated using secure socket layer (SSL) software, which is the industry standard and among the best software available for secure commerce transactions.
All user information stored on our server is stored in an encrypted format. Notwithstanding these efforts, we caution you that perfect security does not exist on the Internet.
Linked Sites
If this site contains any links to other websites, we are not responsible for the privacy practices or the content of such websites.
Changes to Privacy Statement; Consent
We may update this Privacy Statement from time to time. You should check this page periodically for changes. By using our site, you consent to the collection and use of your information by us as described in this Privacy Statement.
Questions and Comments
We welcome your questions and comments about this Privacy Statement.
---