If you're thinking of giving flowers to your woman but aren't sure what to get her, this is a good place to start.
It is always a thoughtful gesture to send flowers to women. Every man should agree that giving flowers to his girlfriend/wife is a simple, thoughtful, and kind gesture. You can do it whenever you want; there is no need to wait for a special occasion. If you're thinking of giving flowers to your woman but aren't sure what to get her, this is a good place to start. This list has been compiled to assist you in making better decisions.

Aster Flower
Asters are symbolic of love, charm, and sensitivity due to their star-shaped flower head. The goddess of love, Venus, is represented by these pink blossoms, making them an ideal gift for a loved one.
Camellia Flower
Camellias are beautiful flowers that are often associated with love, affection, and appreciation. These beautiful blooms come in three colours: white, pink, and red, each with its own meaning. These sentimental flowers are undeniably fitting for a couple who has been married for a long time.
Carnation Flower
The carnation is another flower that symbolizes love. The carnation is a flower that represents attraction and distinctiveness. Carnations in lighter red tones are commonly used to show admiration, whilst darker red shades communicate deeper feelings of care and devotion. These are among the best flowers for women.
Forget-me-not Flower
Forget-me-nots are a wonderful gift to give to someone you care about. These flowers represent sincere love, and they are presented with the belief that they (or the sender) would never be forgotten, as the name implies. Many people believe that beautiful blue flowers represent romantic memories, making them the ideal gift for a special event such as Valentine's Day or an anniversary.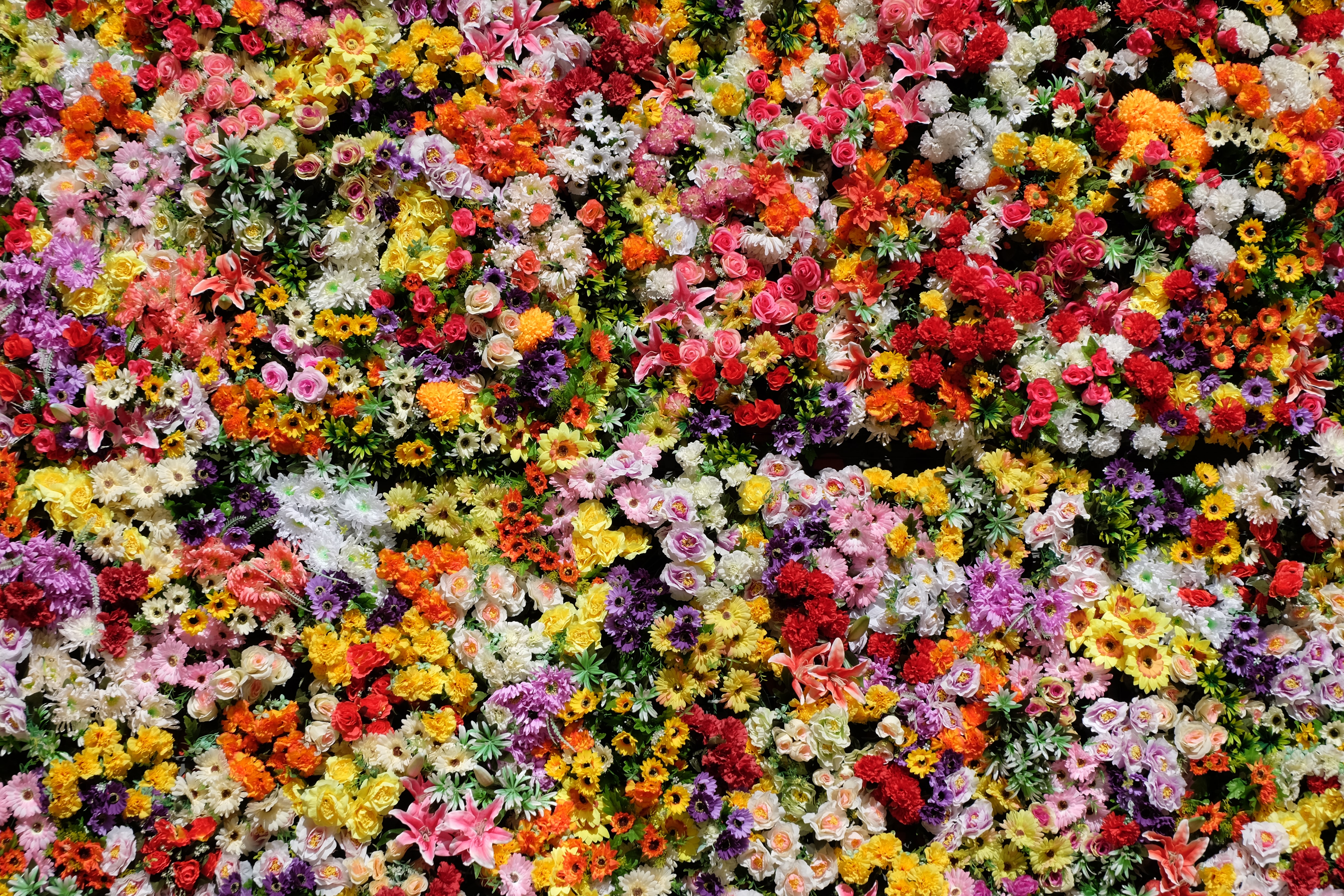 Orchid Flower
The orchid is a go-to gift to express refinement, richness, and mystery for a mysterious and one-of-a-kind love. This exotic flower also represents love, beauty, and strength, making it the ideal gift to show how fortunate you are to embrace your beloved someone.
Rose Flower
As the most romantic flower, the red rose reigns supreme. Red roses, like many of the other flowers we've seen, come in a variety of colours with varied symbolic meanings. A vibrant red rose, for example, depicts romance, whereas burgundy represents an affection that has yet to be realised. When it comes to expressing your deepest feelings, the classic red rose is typically the finest option.
Peonie Flower
Another flower associated with love is the peony. With a bouquet of peonies, tell your loved one that they are the most beautiful person in the world.
Lilac Flower
Magenta lilacs are the most romantic colour of the bloom, representing love and passion, while blue lilacs signify tranquillity and pleasure. This Valentine's Day, the most popular soft purple lilac symbolises initial love and is used to remember feelings of young love.
Ranunculu Flower
Also known as Buttercups, or beautiful swirly flowers, these represent allure, appeal, and radiance. When you send a bunch of ranunculus flowers, you're telling the receiver how much you care about them.
Tulip Flower
Tulips have the symbolism of pure love. Tulips, like many other flowers, come in a variety of colours, each with its own meaning. Purple tulips are tied with royalty, whereas red tulips are identified with pure love. Yellow tulips have changed their significance over time, from a symbol of hopeless love to a typical representation of happy feelings and brightness. Tulips in white are used to proclaim one's worth or to deliver a message of forgiveness.
Have you chosen an intimate flower to gift your woman yet? Send Flowers for Women's Day with A Perfect Bloom, choose from a vast range of international women's day flowers like roses, carnations, or tulips to express your deepest sentiments to that important woman of your life.
Get Women's Day Flower Delivery Memphis from our Collierville Flower shop and thank her for being in your life.